John Randag, 88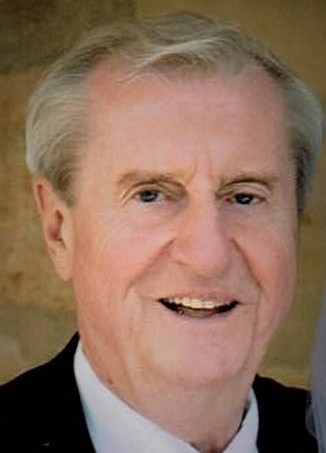 John Randag, of Elmhurst, died on New Year's Day January 1, 2023, at the age of 88. Born to John and Viola (nee Sterling) in Green Bay, Wisc., John grew up in Arlington Heights as the second of four children.  He graduated from Christian Brothers University in Memphis, and then served two years in the military. John began his career as a salesman for a candy company. On a business trip to Minneapolis, he met his wife of 64 years, Nancy (nee DeGuiseppe). They settled in Elmhurst in 1965, where they raised three daughters. John continued to work in the food industry and started his own business in 1985.  John loved his career and worked into his 80's. He was an intelligent, generous and honest man, and he served as a mentor to many friends and associates seeking an honorable and successful path in life.
John is predeceased by his wife Nancy and by his eldest daughter, Cynthia. He is survived by his daughters Michelle Randag and Jennifer Randag, his brother Stephen (Ruth) Randag and his grandchildren Lucas, Cameron, and Stephanie Welker.
Visitation will be on Friday, Jan. 20, at Pedersen Ryberg, Elmhurst from 3-8 p.m. Mass will be held at 11 a.m. on Saturday, Jan. 21 at Immaculate Conception Church, Elmhurst.