Elmhurst Symphony prepares for ConcertoFest!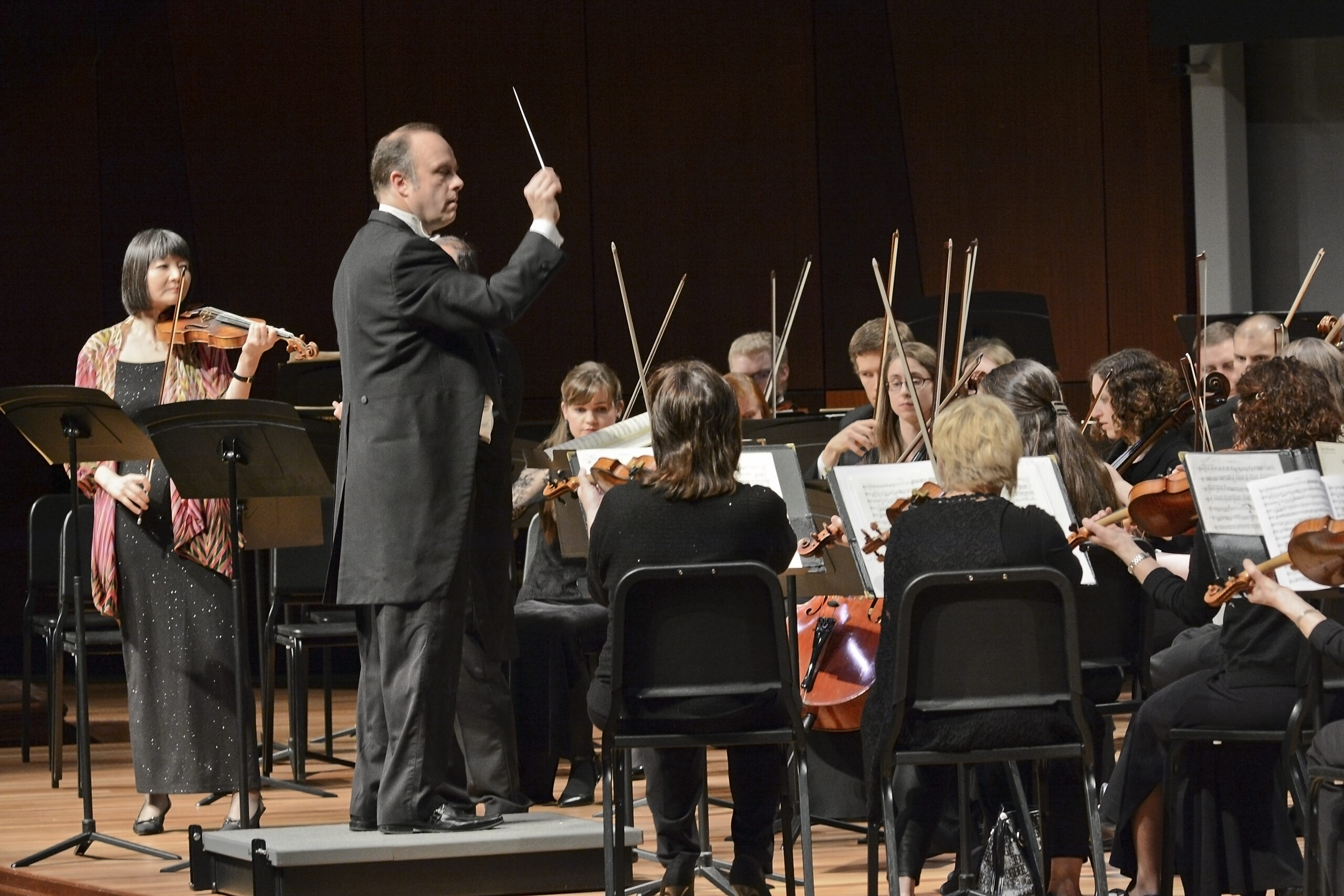 The Elmhurst Symphony Orchestra has announced its upcoming concert to be performed at a church in Hinsdale as well as at its home location in Elmhurst.
ConcertoFest! will be held on Saturday, Jan. 28 beginning at 2:30 p.m. in the Union Church of Hinsdale, 137 So. Garfield St., Hinsdale. On Sunday, Jan. 29, the concert will be held at 3 p.m. in the Elmhurst Christian Reformed Church, 149 W. Brush Hill Rd.
A concerto is a piece of music written for a soloist or soloists accompanied by an orchestra. It's a chance for a virtuoso musician to show off what they can do while the orchestra backs them up. This concert is "packed with virtuoso soloists," according to Gregory Hughes, ESO executive director.
Violinist Jasmine Lin returns to the ESO after her most recent, stellar performance in 2019. Brandon Acker will make his solo debut with the ESO, playing the "theorbo," a plucked string instrument in the lute family (see below). Finally, ESO's own musicians Naomi Bensdorf Frisch and Andrew Nogal, both on oboes, will join concertmaster Emi Tanabe on violin and step into the solo spotlight for this not-to-be-missed program.
The list of selections includes works by Bach, Vivaldi, Telemann and Dall'Abaco.
For tickets and more information, visit elmhurstsymphony.org.
The theorbo is a plucked string instrument of the lute family, with an extended neck and a second pegbox. Like a lute, a theorbo has a curved-back sound box (a hollow box) with a wooden top, typically with a sound hole, and a neck extending out from the soundbox. As with the lute, the player plucks or strums the strings with one hand while "fretting" (pressing down) the strings with the other hand; pressing the strings in different places on the neck produces different pitches (notes), thus enabling the performer to play chords, basslines and melodies.