Long-time community leader Frank R. Mushow dies at 79; Visitation Friday; funeral mass Saturday at IC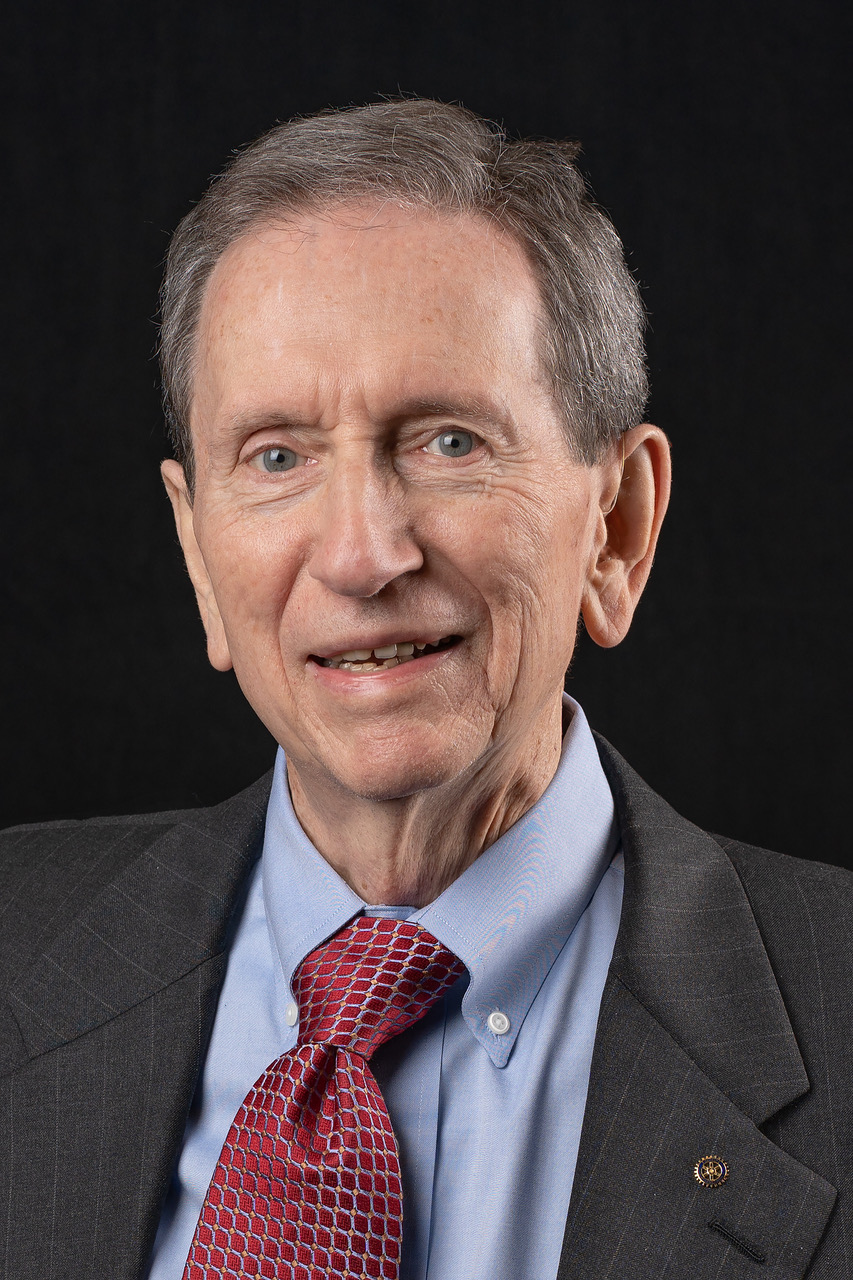 Following a seven-year battle with dementia and Parkinson's disease, Frank R. Mushow, a long-time resident of Elmhurst, passed away on May 6, 2022 at the age of 79. He was born at Loretto Hospital in Chicago on Nov. 18, 1942.
Beloved husband of nearly 55 years to Charlotte Mushow; loved brother-in-law of Susan (Jim) Wagy; dear uncle to Nicole Wagy and Lauren (Mike) Allen.
Frank graduated from Southern Illinois University, where he majored in accounting and took a minor in what his advisors told him was "a brand-new field"—informational technology or IT. He tried it and loved it, spending part of his professional career at Harris Trust and then later with Morton Salt. He was also a member of the University Club of Chicago.
His real contributions are visible through his many endeavors in the local community.
"You're not going to sit around and watch TV every evening," Charlotte told Frank after they first moved to Elmhurst. "We are in a community now and we need to become a part of that community by volunteering."
Frank began with the Elmhurst Jaycees when they were building the Tot Lot at the north end of town. He rose through the ranks of the local Jaycees and was then elected to a District office and later was nominated by his chapter to become a Jaycee Senator—a prestigious position within the organization.
Later, Frank ran for the Elmhurst Park Board, where he served from 1985-1997. During that time, he was not only a big supporter of Safety Town but also worked with P.E.P. (People for Elmhurst Parks), now the Elmhurst Parks Foundation.
Park Board Commissioner Colette Kubiesa had this to say:
"Frank was very involved with PEP and fundraising. He believed fundraising should be fun—whatever had to be done, he liked to make it fun. He said if you make it fun, it's easy to raise money. He was instrumental in what turned out to be one of the turning points in that organization because he helped PEP step to the forefront by raising money through events.
"Whatever Frank got involved in, he gave 100% and he was very passionate. He didn't get involved in anything halfway. Charlotte was very proud of him and his endeavors and how he gave back to the community."
When Phyllis Carroll called to ask him to get involved with the Library Referendum Committee, Frank shifted gears and lent his help, serving as treasurer.
Frank was also a Republican precinct committeeman for York Township. He was twice named Committeeman of the Year in 2011 and 2019.
He was later recruited to serve on the Board of the Elmhurst Symphony Orchestra, where he remained from 1996-2000, taking the role of treasurer once again. In 2000, Frank received the Silver Measure Award, given for outstanding volunteer service to the Elmhurst Symphony.
In 1982, he was appointed to the Elmhurst Zoning & Planning Commission by then-Mayor Abner Ganet. Besides a few years when he was not re-appointed, Frank served until 2020, when his health forced him to step down.
Susan Rose, chair of the Elmhurst ZPC, had this to say about Frank:
"In every single case, Frank had a hallmark question: 'Have you talked to the neighbors?' He was always concerned about any variations and conditional uses and how they might affect the neighbors and that was a very endearing thing.
"He spent 38 years on ZPC, and anyone who puts in that amount of time to an endeavor for a City—it is just an amazing thing. He was a valuable member of the Commission and we were sorry to see him leave."
Memorial Visitation will take place from 4-8 p.m. on Friday, May 13 at Elmhurst Community Funeral Home—The Ahlgrim Chapel, 567 S. Spring Road, Elmhurst.
A Funeral Mass will be held at 11 a.m. on Saturday, May 14 at Immaculate Conception Catholic Church, 134 Arthur St., Elmhurst. Private interment at St. Mary's Cemetery, Elmhurst.
For information: 630-834-3515 or www.ElmhurstFH.com.