Loretta A. Spingola, 96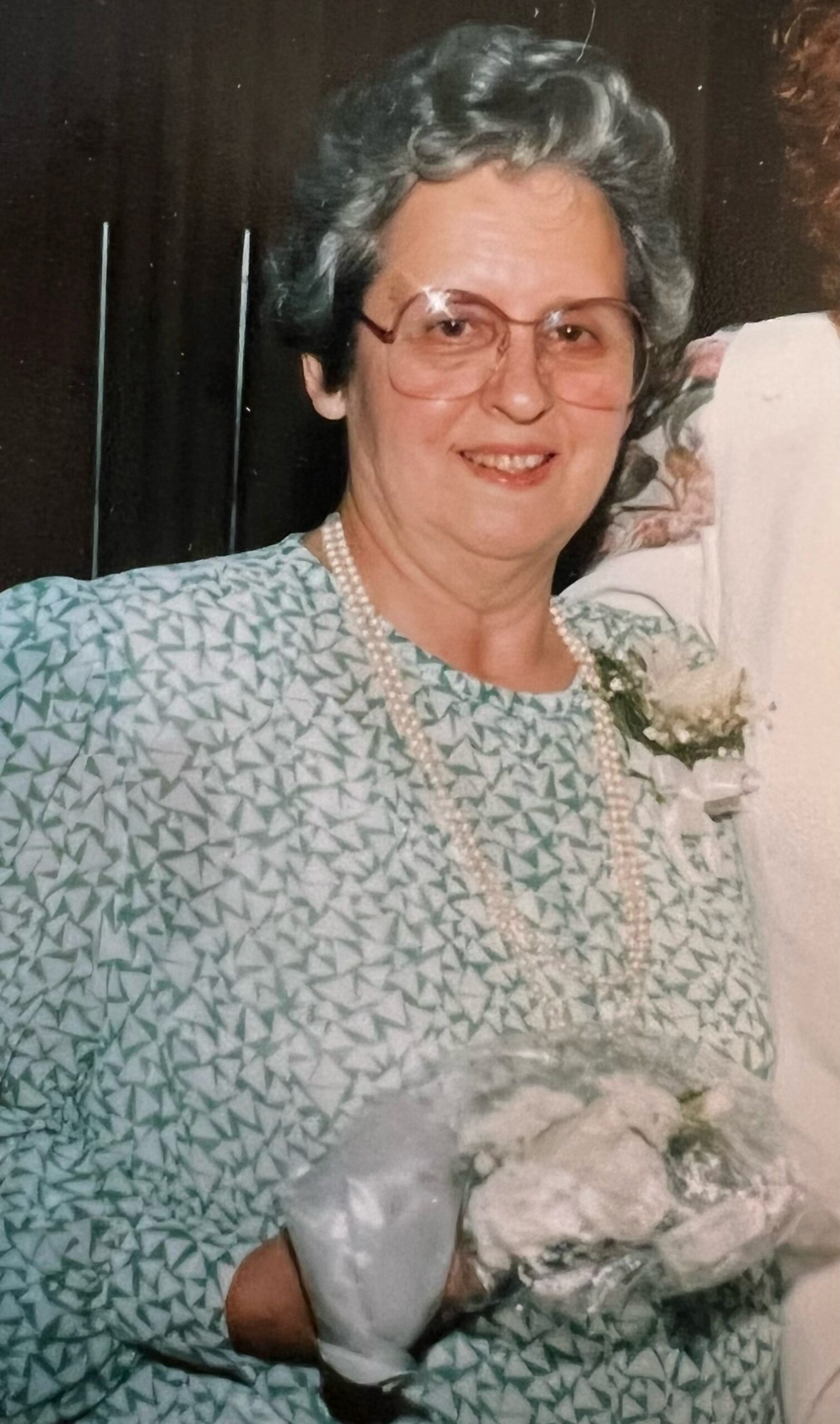 Loretta A. Spingola, a longtime resident of Elmhurst, passed away Dec. 2, 2021 surrounded by her family, at the age of 96. Loretta was a devoted daughter, sister, wife, mother, grandmother, great-grandma and friend to all.  After growing up in Berwyn, she married Joseph Spingola in 1948 and a few years later moved to Elmhurst where they raised their five children.  She enjoyed her volunteer work at Visitation parish and school as well as with other organizations. She was a devoted reader of romance novels and the daily newspaper.
Loretta was an avid bridge player and partner to her sister Marion. She also enjoyed playing card and board games with the grandkids, whom she always let win! Loretta and Marion regularly enjoyed outings with local seniors groups. They were lifelong Cubs fans who enjoyed many games. Loretta was happy to see the Cubs win a World Series in her lifetime.
Her home was the location of gatherings of neighbors, teenagers, cousins, friends and more – she loved entertaining.  At the core of all of her activities was her deep devotion to the Blessed Mother and her faith as she attended daily Mass and prayed thousands of rosaries for others.  She is now enjoying her time in heaven with her husband Joe, her son Michael, her brother Bill, her parents, her baby brother who died shortly after birth and her many friends.  She was a major part of so many people's lives.
Loretta lived a remarkable life filled with love, kindness and a strong faith.
Beloved wife of the late Joseph (1990); beloved mother of Janet (Tom) Dovidio, the late Michael (1997), Bill (Lynn), Connie (Steve) Jurinak, and Ron; loving grandmother of 11; special great-grandma of 14; sister of Marion (the late Walter) Wozniak and the late Rev. William Korenchan, and daughter of the late Jacob and the late Anna Korenchan.
Visitation from 3-8 p.m., Friday, Dec. 10, at Elmhurst Community Funeral Home – The Ahlgrim Chapel, 567 S. Spring Rd., Elmhurst. Funeral Mass at 10 a.m. on Saturday, Dec. 11, at Visitation Catholic Church, 779 S. York St., Elmhurst. Interment at Queen of Heaven Cemetery. Info – 630-834-3515 or www.ElmhurstFH.com.
In lieu of flowers, memorial contributions may be made to Missionary Society of St. Columban, U.S. Region Headquarters, 1902 N. Calhoun St., St. Columbans, NE 68056 or donate.columban.org or St. Jude Children's Research, 501 St. Jude Pl., Memphis, TN 38105 or www.stjude.org/donate.