Joann Brand Ogdon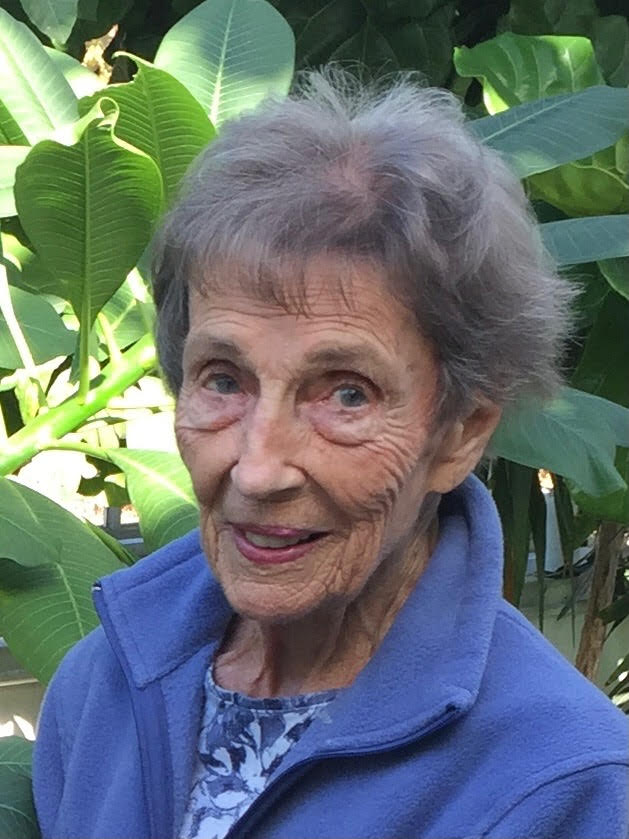 Joann Brand Ogdon passed away peacefully in her sleep at home on December 7. She was born July 13, 1930 in Chicago to Louis and Helen Brand. She relocated often during her childhood years and attended 14 schools before graduating from Oak Park High School in 1948. After graduation, she matriculated at Blackburn College for one year with a focus in journalism and then transferred to Knox College in Galesburg, where she met her husband, Frank Coleman Ogdon. They were married in 1950. In 1955 they purchased their first and only home together in Glen Ellyn. Their home went through several renovations and was a special gathering place for birthday events, treasure hunts, neighborhood parties and holidays for almost 25 years.
During that time Joann also worked as an interviewer for Leo Burnett Advertising and as an administrative assistant for several real estate companies in Glen Ellyn. They moved to Wood Dale in the late '70s, enjoying condo living and retirement. During those years she and Coleman also traveled the country, visiting 46 of the 48 contiguous states.  Joann then moved to Park Place of Elmhurst in 2012 shortly after her husband passed away, where she was an active member of the community, including volunteering at the gift shop, singing in the community chorus (as a tenor), participating in bridge, ping pong and book clubs.
Joann was also an accomplished seamstress, knitter and crocheter, providing all of the grandchildren with Halloween costumes and special keepsakes that will be cherished forever.  Her love for reading and writing afforded her the opportunity to stay abreast of literature and current events as well as sharpening her subtle wit which provided all of us with levity and honest self-reflection.  She adored her husband, children, grandchildren and great grandchildren, but always had time for her friends and neighbors and found the best in everyone!
Joann is survived by her three children; Cole (Kathy), Cathy (Larry) and Dave (Gail). She has seven grandchildren; Jon (Katie), Ben (Claire), Justine (Charlie), Claire (Guthrie), Charlie, Steven and Rachel. And five great granddaughters; Betsy, June, Eleanor, Ada and Amelia.
We love you Mom, Grandma, Great Grandma, Friend.  And thanks for showing us how to live life!
Services will be held at a later date. Donations in her honor can be made to the Wilder Park Conservatory through the People for Elmhurst Parks Foundation online at pep@epd.org or by check to PEP at P.O. Box 1303, Elmhurst, IL 60126, noting "conservatory donation;" or, give to your favorite charity. For more information, visit www.cremationsociety.com.