Anne Carolyn Chilstrom, 89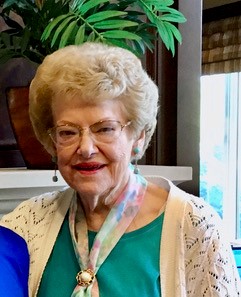 Anne Carolyn Chilstrom, of Elmhurst, passed away December 5, 2021, at the age of 89. Dear daughter of the late John A. and Emma C. Chilstrom; sister of Kenneth (the late Mary Ruth) Chilstrom, the late Ruth Chilstrom and the late Dorothy Chilstrom; aunt of Glen (Mary) Chilstrom, John Scott (Karen) Chilstrom and Carol (Curt) Stevens; great aunt of six; second cousin of Julie Roberts and Susan (Whit) Matteson. She was a lifelong Elmhurst resident, born in the family home on Saylor Avenue, and the youngest of four children. She graduated from York High School and was proud of her work for The Bell Telephone Company for more than 30 years. She was a devoted and active member of Grace Lutheran Church, memorable to many for the joy she brought to the Prayer Shawl Ministry.  Anne was an avid gardener, a lover of nature, community volunteer and supporter of such local organizations as the Brookfield Zoo, the Elmhurst Historical Foundation, the Elmhurst Symphony, the Elmhurst Library, and the Lizzadro Museum of Lapidary Art. Anne found joy in long bicycle rides along the Prairie Path, baking and sharing holiday cookies, and preserving her Swedish heritage. She cherished her family, friends, and relationship with God.
Funeral services were held on Monday, Dec. 13, at Grace Lutheran Church, 200 N. Catherine Ave., LaGrange. Interment Glen Oaks Cemetery.  Arrangements in care of Elmhurst Community Funeral Home – The Ahlgrim Chapel. For info, 630-834-3515 or www.ElmhurstFH.com. In lieu of flowers, memorials appreciated for Grace Lutheran Church or the Brookfield Zoo.