Jackie Hayden passes away at 59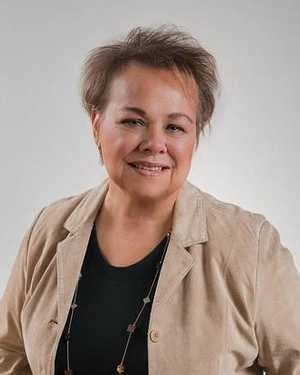 Jackie Hayden, of Hanover Park, an active, well-known and well-respected businesswoman in the Elmhurst community, passed away on Monday, Nov. 8 at the age of 59. She was the co-owner of Delta Insurance Advisors, an insurance brokerage firm. She was a Trustee of Wayne Township, and an active member of the Elmhurst Chamber of Commerce and Industry (ECCI), serving on several committees and as a Chamber Ambassador for many years. In 2010, she was elected to the ECCI Board of Directors, where she served two three-year terms. She joined the Marketing Committee in 2010 and served on the Business-to-Business Expo Subcommittee for three years.
Prior to establishing Delta Insurance Advisors, Jackie had been an executive sales agent with Weiss Insurance Agency since 2009. She has been a member of the Naperville Chapter of the Business Executive Exchange (BEX) since 2007 and was involved in the Fox Valley Chapter of Altrusa International.
Jackie's insurance industry resume spans nearly three decades, including sales and account management positions with Midwest Insurance Agency (2004-08), The David Agency (1999-04) and Midwest Certified Insurance (1992-96).
Hayden started out with the Illinois Surplus Lines Insurance Agency in 1982, advancing from claim assistant to underwriting assistant to assistant account manager, and then moved from wholesale to independent retail in 1988.
In 2000, Hayden was among only 200 agents nationwide to receive a National Commercial Achievement Honor from Safeco.
Jackie attended William Rainey Harper College in Palatine.
Beloved wife of 34 years to Ron Hayden; loving daughter of Barbara and the late Daniel Mallek; fond sister of Daniel (Stacey) Mallek; and dearest aunt of Emily and Alyssa Mallek.
Visitation was held Sunday, Nov. 14 at Elmhurst Community Funeral Home – The Ahlgrim Chapel, 567 S. Spring Road, Elmhurst. Funeral Mass took place on Monday at Corpus Christi Catholic Church, 1415 W. Lies Road, Carol Stream. Interment at All Saints Cemetery, Des Plaines. Info – 630-834-3515 or www.ElmhurstFH.com.