First United Methodist hosts 'Sleep Out Saturday'; Experience raises funds, awareness of family homelessness
By Dee Longfellow
For The Elmhurst Independent
On Saturday, Nov. 6, nearly 1,000 suburban community residents throughout DuPage County spent a cold night inside tents, boxes and cars to raise awaren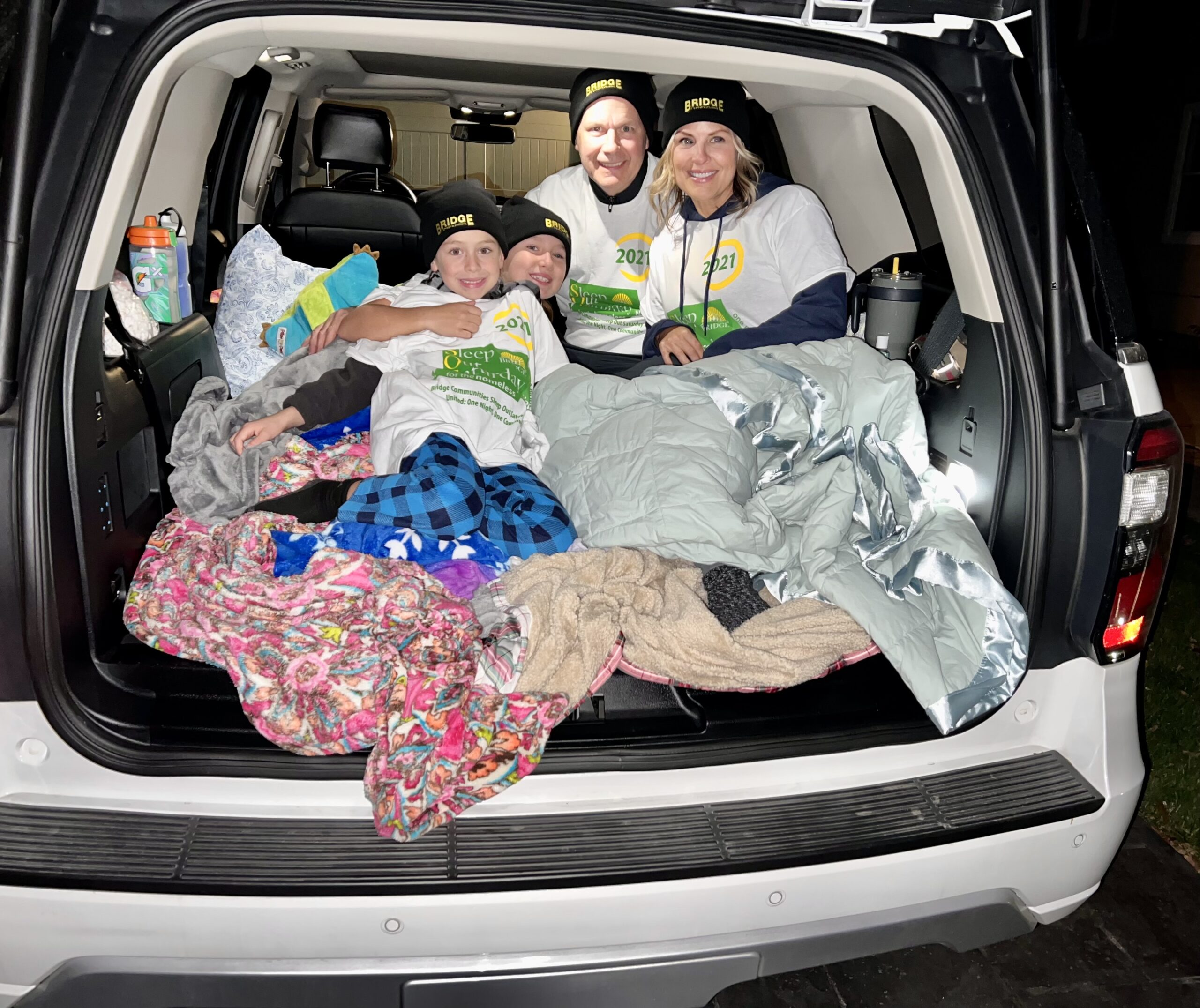 ess about family homelessness and funds for Bridge Communities' Transitional Housing Program.
Families, youth groups and friends participated in Sleep Out Saturday to experience an immersive and empathic night about family homelessness. The event has a fundraising goal of $125,000, which is raised by sponsors of the "sleepers" and corporate sponsorships.
Sleep Out Saturday events were held throughout the area including College of DuPage, St. Philip the Apostle Catholic Church in Addison, and First United Methodist Church in Elmhurst.
Lisa Rogers, Director of Children and Youth Ministries at the Elmhurst First United Methodist Church took part in Sleep Out Saturday with the youth group.
"The reason I sleep out and encourage our youth to participate is that Bridge Communities is such an amazing organization that is positively impacting homeless families and truly changing people's lives," she said. "We are proud to support them through our participation and donations.
"Our youth group has participated in Sleep Out Saturday for 14 years and it is always a highlight of our year. This year we had seven youth and three adults sleep out on our church lawn."
The kids constructed cardboard box "homes" to sleep in for the night.
"We were fortunate to have a Bridge client come and share her story with us which was inspirational and an excellent reminder of why we sleep out," Rogers added. "During our evening, we played a board game called 'Home Sweet Homelessness,' which is similar to The Game of Life but it includes scenarios and asks questions about challenges that homeless people face. It is an eye opening and educational experience."
Proceeds from the event benefit the 100+ homeless families served annually by Bridge Communities, and provide transitional housing, life-skills mentoring, financial counseling, employment training, tutoring, children's services, nutrition coaching and more. For more information or to make a donation to Sleep Out Saturday, visit sleepoutsaturday.org.