DuPage Democratic Party social media director loses job after saying Waukesha tragedy was 'Karma' for Rittenhouse acquittal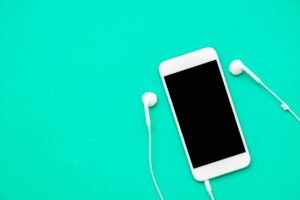 Staff report
Mary Lemanski, who had been the DuPage County Democratic Party's social media director, resigned from that position Monday after posting tweets comparing the driver of an SUV who allegedly drove into a crowd of people during a Christmas parade Sunday in Waukesha, Wis., to Kyle Rittenhouse.
Waukesha police said the suspect, identified as Darrell Edward Brooks Jr., has been charged with five counts of first-degree intentional homicide after allegedly driving an SUV into a crowd of people at the parade while reportedly fleeing from a domestic disturbance, killing five and injuring more than 40. Four women and a man, between the ages of 52 and 81, were among the dead.
Regarding her resignation, Lemanski posted on Twitter, "I unfortunately made some remarks that were not in good taste regarding the Waukesha tragedy yesterday (Sunday). I am accepting the consequences of my free speech."
Lemanski's since-deleted tweets, which were posted on her Twitter account, said what happened in Waukesha on Sunday was "Karma" for acquitting Kyle Rittenhouse last Friday in Kenosha, according to Fox News. Rittenhouse was acquitted of all five charges he faced in the August, 2020, shootings of three men, two of whom were killed, during protests over the Kenosha police shooting of Jacob Blake.
"I'm sad. I'm sad anytime anyone dies. I just believe in Karma and this came around quick on the citizens of Wisconsin," she said in one post. "You reap what you sow."
A post from Lemanski on Sunday night said, "It was probably just self-defense," followed by the hashtags "Wisconsin" and "KyleRittenhouse."
Early Monday morning, Lemanski posted: "The blood of Kyle Rittenhouse's victims is on the hands of Wisconsin citizens, even the children."
In another tweet, Lemanski said: "Living in Wisconsin, he (the Waukesha suspect) probably felt threatened."
"I'm sure he (the Waukesha suspect) didn't want to hurt anyone. He came to help people," she said in a sarcastic reference to Rittenhouse, who testified during his trial that he went to downtown Kenosha to help and didn't intend to kill anyone.
Lemanski's name was removed from the Democratic Party of DuPage County's website on Monday. The website now lists a job description for Social Media Director.
A post on the DuPage Democrats' Twitter account stated, "We are deeply saddened by the tragedy in Waukesha. We are aware of statements made by a former member of our organization and find them to be incredibly insensitive and not in alignment of who we are as an organization. Our organization does not support hate in any form."
Later, Democratic Party of DuPage County Chair Ken Mejia-Beal posted a statement on Twitter, saying DuPage Democrats "immediately severed all ties with Mary Lemanski once we became aware of her callous and reprehensible posts.
"She does not speak for us and we unequivocally reject her statements about the tragic events that occurred yesterday (Sunday) in Waukesha. We as a party denounce violence of any kind. Our thoughts and prayers are with the families impacted by this heinous act, which shocked and saddened us all."
Jim Zay, chairman of the DuPage County Republicans, released a statement, saying he was "shocked and outraged" by Lemanski's tweets.
"No matter your party affiliation right now all of our thoughts and prayers need to be with those families who lost loved ones and those who are hospitalized that they recover from their injuries. By trying to link one issue to this senseless loss of life during a Christmas parade shows how out of touch and single issued some people can be," Zay wrote.
Lemanski's tweets also drew the following response on Facebook from Greg Hart, a Republican candidate for DuPage County Board chairman:
"My heart breaks for the people of Waukesha. Today is a day for mourning, not for politics," he said. "However, on a day when parents and children were murdered and severely injured, I am utterly disgusted that a leader of the DuPage Democratic Party—Mary Lemanski—would have so little compassion and decency to make light of the tragedy and to say 'Wisconsin citizens, even the children' in some way deserved what happened to them. Shame on her.
"What kind of values are we demonstrating for our children? Sickening."