District 4 Schools announce new superintendent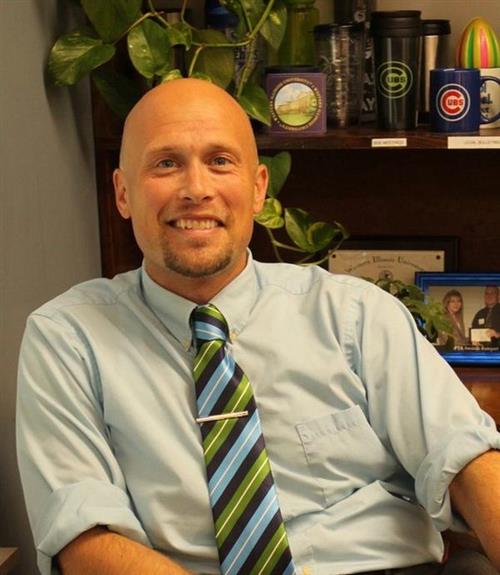 The Addison School District 4 Board of Education is excited to announce their approval of an Agreement with a new Superintendent of Schools effective July 1, 2022. The current Superintendent, John Langton, will retire at the end of this 2021-22 school year after serving the school district for 26 years. After considering more than 60 applicants, the ASD4 Board of Education has introduced Dr. Nick Sutton as their Superintendent for the 2022-23 school year.
Dr. Sutton has worked extensively in the field of education for his entire career.
Graduating from Western Illinois University with a Bachelor of Science in elementary
education, he began his education career in the classroom as a 7th grade Language Arts
teacher. Dr. Sutton continued to develop through a graduate degree in Education
Leadership from Western Illinois University. He also completed a Doctorate in
Educational Leadership from Western Illinois University and then completed the Chief
School Business Official Endorsement from the University of Illinois. Dr. Sutton was a
middle school principal of two different schools, served as Superintendent of the Stark
County School District 100, and most recently is the Superintendent of the Sandridge
School District 172 in Chicago Heights. We look forward to Dr. Sutton sharing his experiences in our Addison community!
When asked about his thoughts of the community and Addison School District 4, Dr. Sutton shared,
"Addison School District 4 has an outstanding reputation as a school district and community," Dr. Sutton said. "I am honored and humbled to become a part of it. It will be my primary goal to sustain and build on all of the wonderful things already happening, and to ensure all staff and stakeholders always know how happy I am to be a part of this team."