YDAP names York 'Dukes of Distinction' for 2021; Six to be honored Nov. 4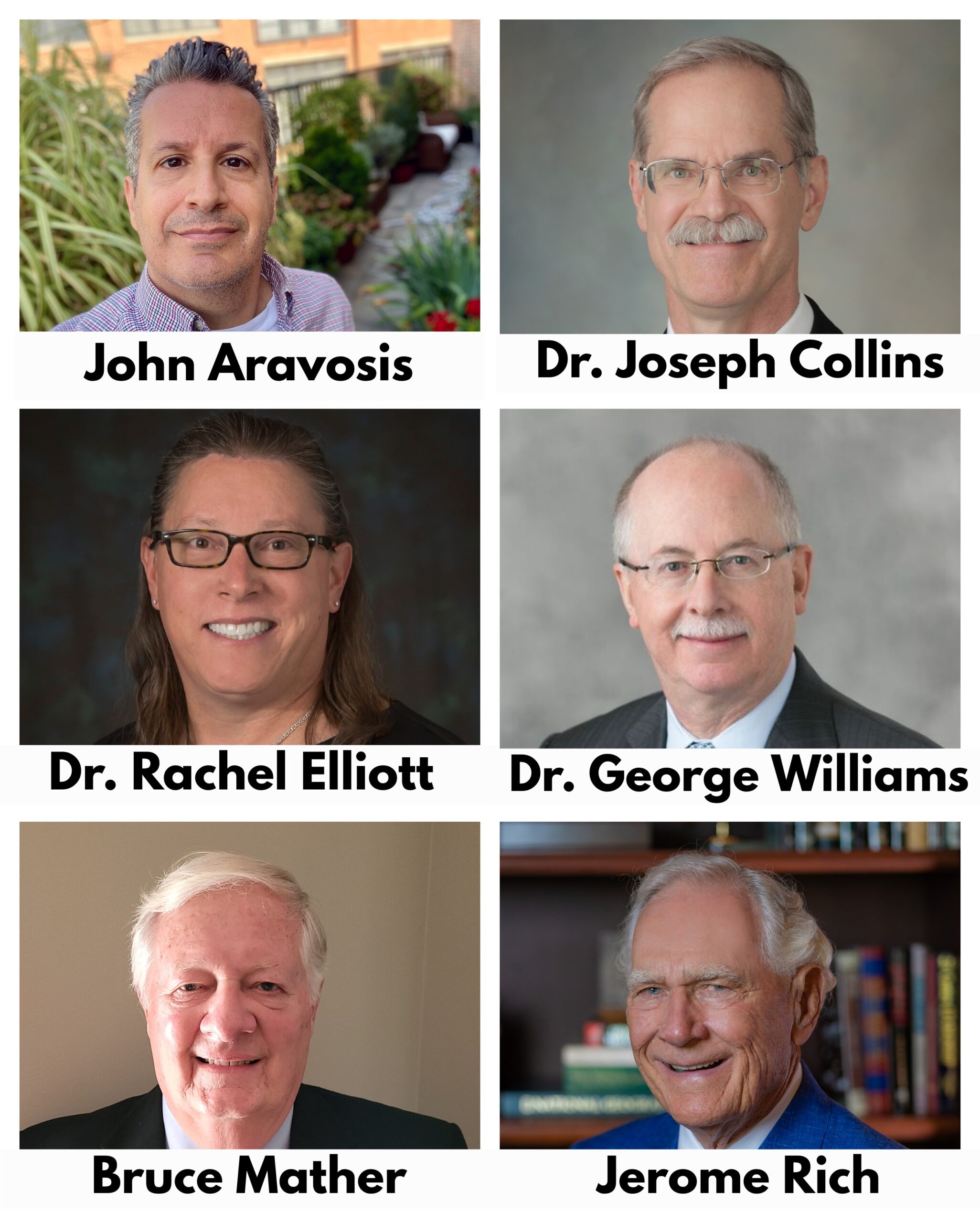 The York Distinguished Alumni Program (YDAP) announces its honorees for 2021. These "Dukes of Distinction" are exemplary alumni who have made significant and/or extraordinary accomplishments, service, and an outstanding contribution to society. In 2013, Elmhurst Community Unit School District 205 launched the York Distinguished Alumni Program. 
The honorees for 2021 are: John Aravosis – Class of 1981; Dr. Joseph Collins – Class of 1972; Dr. Rachel Elliot – Class of 1984; Bruce Mather – Class of 1965; Jerome Rich – Class of 1956; and, Dr. George Williams – Class of 1970.
"These exemplary alumni are wonderful role models and mentors for our students and help raise the expectations of all of our students," said Superintendent Dr. Keisha Campbell. 
This year's "Dukes of Distinction" event will be held on Thursday, Nov. 4, beginning with a reception at 6:30 p.m., followed by a recognition program at 7 p.m. in the York Commons. The event is free and open to the public. The following day, the honored Dukes will visit classrooms and talk with students in both large and small group settings. 
The honorees were judged against a scoring rubric that looked at six categories including distinguished in their vocation or volunteer endeavors, exhibited a positive and profound impact in professional/humanitarian endeavors and exhibited leadership characteristics through achievement of significant and/or extraordinary accomplishments or served as an outstanding role model. The four judges included the current and former 205 Foundation Director, the current York Alumni Board President, a former D205 staff member and an Elmhurst resident. 
Thanks to District 205 and York High School, the Elmhurst Independent will be honored to bring bios and photos of each of the Dukes of Distinction in upcoming issues, prior to the Nov. 4 event.