Robert Goltermann, 90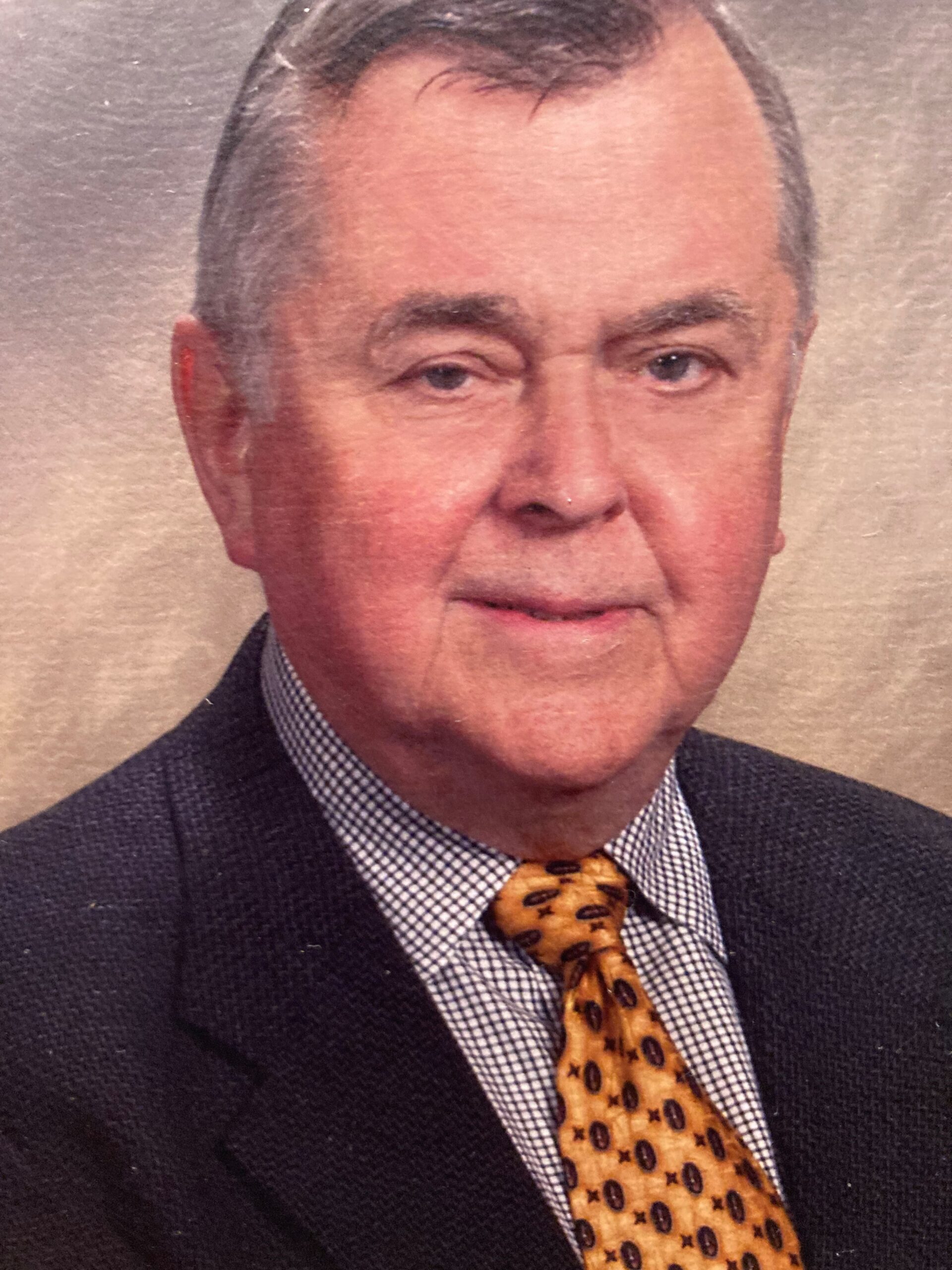 On Tuesday, September 28, 2021, Robert (Bob) Goltermann, loving husband of Marcia and father of three children, passed away at the age of 90. Bob was born December 3, 1930. He was the third son of Carl and Gladys Goltermann, and was predeceased by his brothers Carl and Richard.  He grew up in St. Louis, Mo., River Forest, Ill., Lynbrook, NY, and Decatur, Ill. He met Marcia Mulholland at Decatur High School, and they married on June 6, 1954. He graduated from the University of Illinois in 1955 with a degree in Accountancy, after which he and Marcia moved to Naples, Fla., then back to St. Louis,—and finally settled in Elmhurst.
Bob and Marcia had three children, Jane (Robert) Ebisch, Betsy Goltermann (Ed Momkus) and John (Heather) Goltermann.  Bob was a proud grandfather to his six grandchildren, and an uncle, great-uncle and great-great uncle to many nephews and nieces.  
Bob was a CPA and, after sitting for the exam, worked in public accounting at Price Waterhouse. After a few years he and Marcia started a manufacturing representative agency (Bob Goltermann Associates) and a manufacturing company, KI Industries, Inc. (formerly known as Knobs Incorporated). At KI, he worked alongside his brother Carl, daughter Betsy and nephew Dave Goltermann.  
His entrepreneurial spirit, vision of the future, and optimism led him into a number of other business ventures and endeavors. He relished a good opportunity with measured risk and spent happy years as a real estate developer in Sedona, Arizona. He was committed to his community and family, and supported many missions that advanced music, art, education, and history.  He was a supporter of the Lyric Opera, the Chicago Symphony Orchestra, the Art Institute of Chicago, the Elmhurst Art Museum, Elmhurst University, and the Elmhurst Symphony Orchestra. 
Bob was the best dressed person in the family, with his snappy vests, custom shirts, and tiger-print tuxedo. He was a smooth and beautiful dancer, and wow, could he sing. He knew how to mix drinks, tell jokes, and host a party – formal or impromptu.  He passed those skills on to his kids. 
He had a regular poker game that lasted over 50 years. He owned 47 cars during his life, and recently listed them on a piece of paper. He was a private pilot and spent many hours flying around the country to visit business associates and family. He and Marcia adventure-traveled the world, by airplane, ship, car, and train.  They visited every continent (except Antarctica). 
Bob had a quick smile, bright eyes, and a hearty laugh. He had a genuine curiosity about the lives of his friends and family, and he cheered for the people he loved. He was a WWII buff, an avid fisherman, a gifted storyteller, and a family man.  He will be greatly missed.
A memorial service will be held on Sunday, Oct. 10, at St. Peter's Church at 12 o'clock p.m.  Interment will be private. Arrangements entrusted to Elmhurst Community Funeral Home – The Ahlgrim Chapel. For info, 630-834-3515 or www.ElmhurstFh.com. In lieu of flowers, donations may be sent to the Elmhurst Art Museum or St. Peter's United Church of Christ.