GreenMan Theatre presents "Spooky Stories and Songs of the Season" Fri. & Sat.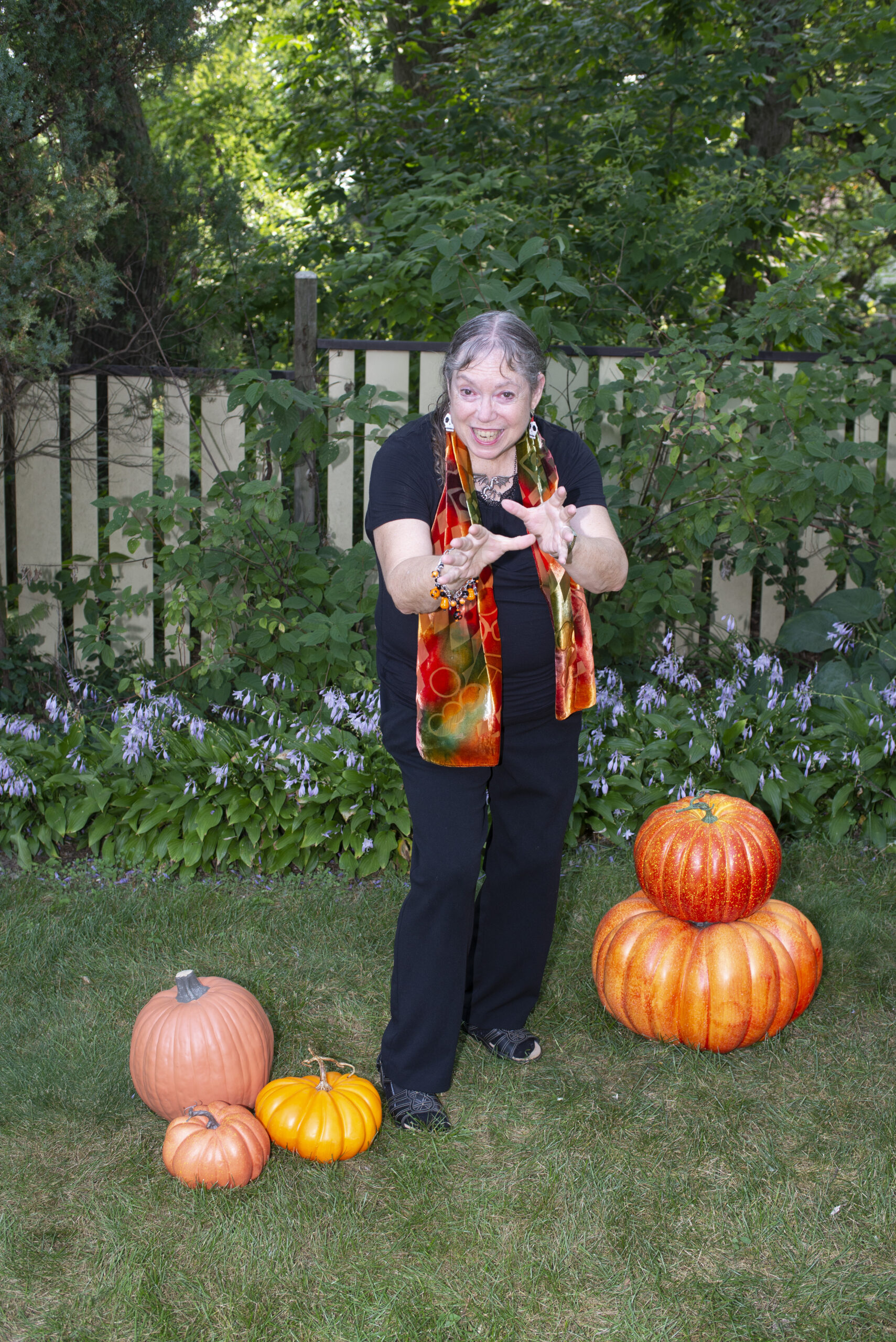 GreenMan Theatre presents their annual event "Spooky Stories and Songs of the Season," which offers performances developed by participants in a storytelling class taught by Carolyn Thomas-Davidoff. Performances are Friday, Oct. 8 and Saturday, Oct. 9. 
Several genres of stories will be offered, such as classic tales that come out of the oral tradition, literary tales written by a specific author, personal tales, and urban legends. "Spooky Stories and Songs of the Season" is presented in two sets with a brief intermission. The program is recommended for adults and children ages 8 and older. 
The storytellers joining Thomas-Davidoff in the production include Cassy Beach (who is also Music Director), Marilyn Connolly, Pat Cooley, Becca Easley, Laurel Poe Gallagher, Katie Lahey, Nikki Lahey, Debbie Proska, Alma Read, Rhys Read, Steven Soria, and Larry Vietsky. Thomas-Davidoff worked with each of them closely in her storytelling class and through the rehearsal process, developing the production.
Thomas-Davidoff stressed that the storytellers shouldn't be concerned with memorizing their stories but rather just tell them the best way they can through visualizing the details and including them in their stories one detail at a time. 
"My mental image for it is that it's like fingering a string of rosary beads with your mind," she explained. "You go from bead-to-bead until you're done."
Due to COVID-19 restrictions, performances of "Spooky Stories and Songs of the Season" will be a little different this year. On Friday, Oct. 8, the show will be held at 6:30 p.m. outdoors on the lawn at First United Methodist Church at 232 S. York. Patrons are requested to bring a lawn chair for the outdoor performance on Friday. 
The second performance will be indoors at the Community Bank of Elmhurst, 133 N. York, also at 6:30. Rain date for the Friday outdoor show is Sunday at 4 p.m. There are two performances only. The show begins at 6:30 pm on both evenings. 
Suggested donation is $10. Free parking is available. For more information or for ticket reservations, please call 630-464-2646 or visit www.greenmantheatre.org. For the indoor performance, patrons will be asked to provide proof of vaccination against COVID-19 or provide a negative test result performed within 72 hours of the Saturday show. Patrons will also need to be masked properly [nose and mouth covered] for the indoor performance at Community Bank of Elmhurst.