Elmhurst Police Assist in Recovery of Abandoned Electronics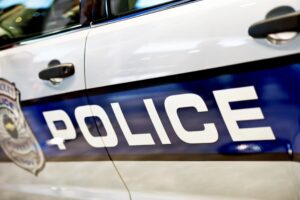 The Elmhurst Police Department has received several complaints from customers of Repair Geekz located at 927 S. York Street, Elmhurst, IL.  Customers reported being unable to retrieve their items which were put in the care of the business to be repaired.
Elmhurst Police determined that the business owner stopped communicating with customers, closed the business to the public, and did not return items to customers. Furthermore, an eviction was in-process by the property owner.
On Monday, August 30, 2021 the DuPage County Sheriff's Department executed the eviction. Due to the unusual nature of this situation and the concern for identity theft, members of the Elmhurst Police Department collected numerous electronics for safekeeping.  Officers found the storage area of the business to be extremely disorganized, with many unlabeled electronic items in various states of disassembly.  Electronics belonging to customers have been transported to the Elmhurst Police Department, inventoried, and stored securely so that the property may be reunited with its rightful owners.
Customers of Repair Geekz in Elmhurst who have been unable to retrieve their electronics can contact the Elmhurst Police Department regarding recovery of their property. Customers should be prepared to provide information regarding their Repair Geekz transaction including receipts, item serial numbers, and detailed descriptions or photos they possess to assist in identifying property.  Appointments are required prior to viewing recovered items.  Customers are cautioned that most items recovered from the business were in damaged or disassembled condition when discovered.
For more information, contact the Elmhurst Police Department by calling (630) 530-3074 or email policeinfo@elmhurst.org.