Elizabeth (Betsy) Schumacher, 93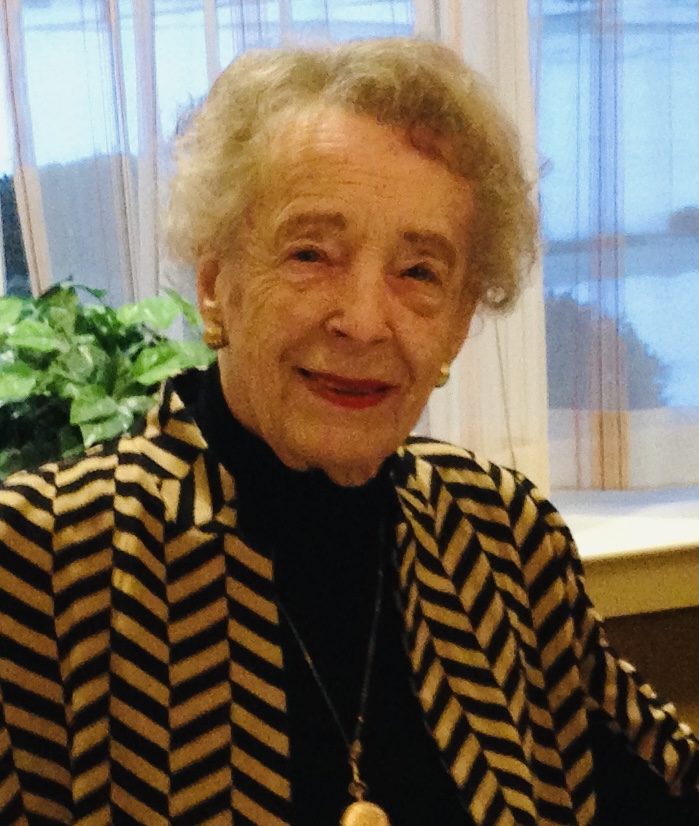 Betsy Schumacher passed away peacefully in Elmhurst on August 25, 2021 at the age of 93. She was born on May 31, 1928.
Betsy embodied simple, yet special virtues. Abiding love, selfless spirit and genuine grace. She was the beloved wife of William C. Schumacher, Jr., mother of William C. Schumacher III, Margaret S. (Alan) Rehwinkel and Barbara S. (Robert) Hagenberg, grandmother of Robert John (Toby) Hagenberg III, Andrew S. Rehwinkel and Thomas C. (Heather) Hagenberg, and great-grandmother of Adeline, Afton and Charlie.
The much-loved daughter of Clyde and Adeline Boyden Horn, Betsy was born and raised in Evanston. She was big sister to her brother Willard. Perhaps drawn by her father's fondness for all things Indiana, she graduated from DePauw University and made lasting friendships along the way. Soon afterwards, she met the love of her life and married Bill in 1951. Married for nearly 70 years, she was instrumental in making a home for her family. She demonstrated an appreciation for commitment and service, and instilled the values of devotion, compassion and friendship in her children. Family gatherings gave her the greatest joy. There was always time for family. Just as there was always time for her many friends. She was also active in the community. A founding member of Elmhurst Presbyterian Church, an officer in Elmhurst Panhellenic and a volunteer at the Elmhurst Art Museum. 
With sparkling blue eyes, a bright smile and friendly manner, she lived a remarkable life characterized by kindness, thoughtfulness and faith.
A Memorial Service will be held Monday, Sept. 27 at 10:30 a.m. at St. Peter's United Church of Christ, 125 W. Church Street, Elmhurst, with a luncheon reception to follow. In lieu of flowers, memorial donations to St. Peter's United Church of Christ, 125 W. Church Street, Elmhurst, IL 60126 or Elmhurst Art Museum, 150 Cottage Hill Avenue, Elmhurst, IL 60126 would be appreciated. Further information, Elmhurst Community Funeral Home – The Ahlgrim Chapel for info: www.ElmhurstFH.com or 630-834-3515.