Dr. Frank Mittermeyer, 78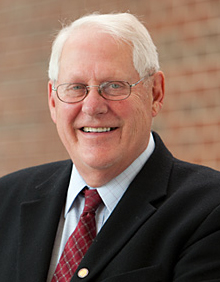 Dr. Frank Mittermeyer passed away in the early hours on Wednesday, Sept. 15, 2021, at the age of 78, in Madison, Wis., surrounded by his family. He was born on Oct. 16, 1942, at the family home in Cornell, Wis., the son of Dr. Edward J. and Adeline Mittermeyer, RN.
Frank was raised in a big family at a house his parents built on Main Street in Cornell, Wis. He loved the outdoors and playing all sports. At Cornell High School he was a four-sport varsity letter athlete all four years and enjoyed great success in the early 1960s on powerhouse teams. He loved to share stories and detailed play-by-plays about those sporting competitions, the athletes and the games. After graduation, Frank met the love of his life and married Sandra Bullock from Eau Claire. They raised two girls while pursuing their career goals.
Frank attended UW-La Crosse, where he played football and majored in biology. He earned his M.S. in microbiology at Kansas State University in Manhattan, Kan., and his Ph.D. in biology/microbiology from the Illinois Institute of Technology in Chicago. In 1969, Frank began a 44-year legacy career at Elmhurst College, now University. He was an enthusiastic and passionate professor/microbiologist, a Chair of the Biology Department, and the founder and first director of the Center for the Health Professions. Beyond the classroom, Dr. M. organized and escorted student groups throughout Europe to research various scientific topics and to experience different cultures and languages. He was also known for his 1990 NASA work on tomato seeds that were retrieved from space then grown and observed by his students. His favorite moments were when working with students side-by-side in the lab. He was a mentor, advisor and friend to many at Elmhurst College.
Frank shared his love of the outdoors and travel with his daughters, sons-in-law and five grandchildren. He was Grandpa to Michael, Mitchell, Matthew (Ally), Michele and Ryan. He and Grandma traveled with them and other family members teaching them about different cultures. He enjoyed attending their many sporting events to watch them play; also spending time at the cottage in northern Wisconsin. Frank was a life-long learner, reader, researcher, writer and giver. In recent years, he studied and documented his ancestry.
Frank is survived by his loving wife, Sandra; daughters, Tina (Tony) Molini and Tania (Gary) McCord; sisters, Betty (Dennis) Rivers and Peggy Taylor; brother, Edward "Joe" (Wendy) Mittermeyer; his five grandchildren; and many nieces and nephews. He was preceded in death by his parents; and sisters, Ann Ruud, Kay Blanchard, Sue Johnson, Jane Valmore, Lee Mittermeyer and Gail Mittermeyer.
A memorial service will be held at Messiah Lutheran Church, 5202 Cottage Grove Road, Madison, at 11:30 a.m. on Friday, Sept. 24.  A graveside service will be held at Cornell Cemetery, Cornell, Wis., at 12 noon on Saturday, Sept. 25.
In lieu of flowers, memorials may be gifted in Frank's name to the Frank Mittermeyer Fund for Student Success at Elmhurst University, Elmhurst, Ill. (https://www.elmhurst.edu/give/ or contact Scottie Williams, Major Gift Officer, 630-617-3031), or Morton Arboretum.
Online condolences may be made at www.gundersonfh.com.