Phyllis S. Greco, 95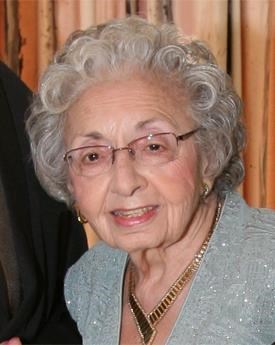 Phyllis S. Greco, 95, passed away at home on July 26, 2021. Beloved wife and business partner for seventy five years to the late Emil Greco.
Loving mother of Patrick Greco, Francine "Sis" Greco (Bruce Campbell), Philip Greco (Kathleen Olinger Greco) and Renee Greco. Cherished grandmother to Patrick Greco Jr (Antoinette Arvia), Jordan (Blake) Lejcar and Carly Greco; treasured great grandmother to Olivia Greco, Isabella Greco and Loretta Lejcar.
She founded several businesses throughout her career, most notably the Odeum Sports and Expo Center and Pep Industries, she also helped to keep Emil's greatest ideas in motion. She was the foundation of her family as a mother, business person and genuine leader.
A visitation will be held on August 6, 2021 at Mary Queen of Heaven Church, 442 West Ave, Elmhurst, IL 60126, from 2-4pm. Mass of Christian Burial will be held at 4pm. Entombment at Queen of Heaven Catholic Cemetery.
In lieu of flowers, memorial donations in her name may be made to the Les Turner ALS Foundation for research at Northwestern Memorial Hospital. For more information please call 773-622-9300.