Legendary jazz musicians Willie Pickens and Peter Lerner perform at Mayslake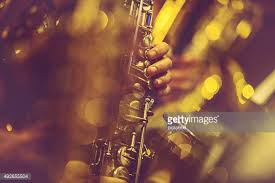 Enjoy an evening of fantastic jazz music as Willie Pickens and Peter Lerner perform at a WDCB (90.9 FM) concert on Thursday, Oct. 12, at 8 p.m. at the Forest Preserve District of Du-Page County's Mayslake Peabody Estate at 1717 W. 31st St. in Oak Brook.
All proceeds from the concert will go toward the restoration of historic Mayslake Hall.
The concert will highlight Pickens' talent on piano and Lerner's skills as a guitarist. Tickets are $15 per person and the concert is for ages 12 and up (under 18 with an adult). Purchase tickets online or by calling 630-206-9566.
Pickens began his career on a national hit record, Ed-die Harris' 1961 "Exodus." He has appeared on recordings by Bunky Green and E. Parker McDougal and has performed with Sammy Da-vis Jr. and Quincy Jones, just to name a few. At 86, Pickens continues to be one of Chicago's most in-demand pianists for visiting artists.
Born and raised in the multicultural diverse Hyde Park area of Chicago, Lerner has been called a "musical chameleon" and is known for his multifaceted talent. He has performed with Gladys Knight, funk icon Bootsy Collins, jazz luminaries Ramsey Lewis and Lee Konitz, and many other great musicians. Since 1995, Lerner has taught jazz guitar and improvisation at Columbia College of Chicago, raising the next generation of musicians.