1893 Chicago World's Fair to be focus on Kline Creek Farm's 'Country Fair'
Fair offers fun way to celebrate Labor Day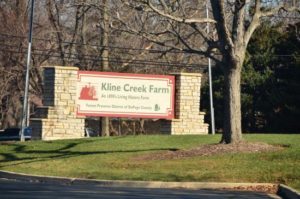 Experience elements of the 1893 Columbian Exhibition at this year's "Country Fair" from 10 a.m. to 4 p.m., Sept. 2 and 3, at Kline Creek Farm, 1N600 County Farm Road, West Chicago.
It will feature Columbian Wyandotte chickens, which debuted at the 1893 Chicago World's Fair; a Naper Settlement travelogue of a trip to the Columbian Exhibition; and music played on the world's only "kalliorgel."
"The exposition celebrated the 400th anniversary of Christopher Columbus's arrival in the New World and was the big event of the entire 1890s," said Dennis Buck, Kline Creek Farm heritage interpreter. "The world came to Chicago in 1893 in a way that was very exciting. It was a crucial moment in American history."
Visitors can test their skills and compete for prizes in the games tent, hear Professor MacRae's "Lecture of Wonder and Awe;" and see a presentation on Mark Wentworth Dunham, the world-renowned breeder and seller of Percheron draft horses whose Wayne farm was visited by numerous dignitaries throughout the six-month 1893 fair.
They can also see displays of quilts, foods and other home industries; view prize-winning animals and crops; and have souvenir portraits taken in period attire. The fair will also feature 1890s technology, including a dog-powered machine, a mechanical cream separator and a display on soda manufacturing.
"Bring the family and step back in time at our 'Country Fair,' a longtime family favorite," said Forest Preserve District Commissioner Al Murphy, District 6.
Admission to this all-ages fair is free, but there are small fees for some activities, such as horse-drawn hayrides, which are $5 per person for ages 5 and up. For more information, check out the "Country Fair" photo gallery or call 630-876-5900.